The PEGI brand offers the Liège waffle in all its shapes and forms. We offer finished products ranging from 40 to 125gr, both in the form of baked wafers and ready-to-use dough. Our assortment is intended for the food service industry as well as for supermarkets and independent retailers.
PEGI products are offered in own brand or private label packaging depending on demand. Our facilities allow for printed film packaging with labels and flowpack printing of information such as date or batch number. Packaging can be either individual or in bulk. Bulk packaging allows a significant reduction in plastic waste.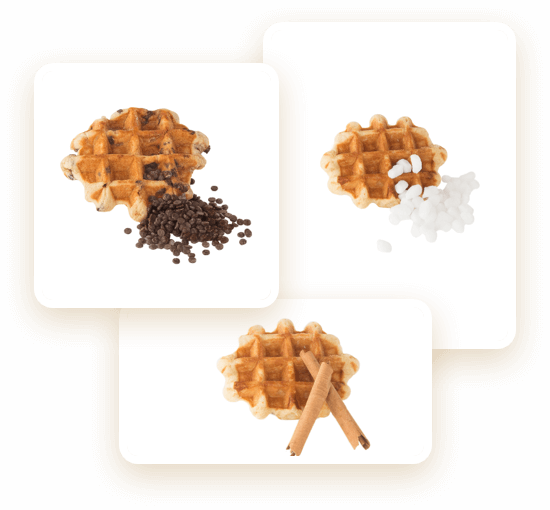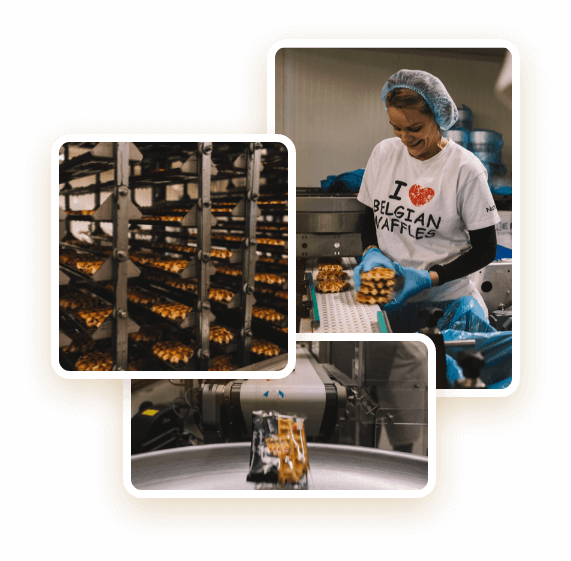 The flavours
The traditional Pegi waffle recipe has been handed down from generation to generation over the years. Today, the range has been further developed to offer new tasty flavours. Our artisan pastry chefs have created many varieties such as the chocolate chip waffle, the maple syrup waffle, the speculoos waffle or even a100% vegan recipe that will impress you as it is so similar to the original one. The Pegi workshops also have a development unit to study all kind of projects that you might have.
A wide range of packaging is available to satisfy the most diverse distribution channels, both fresh and frozen.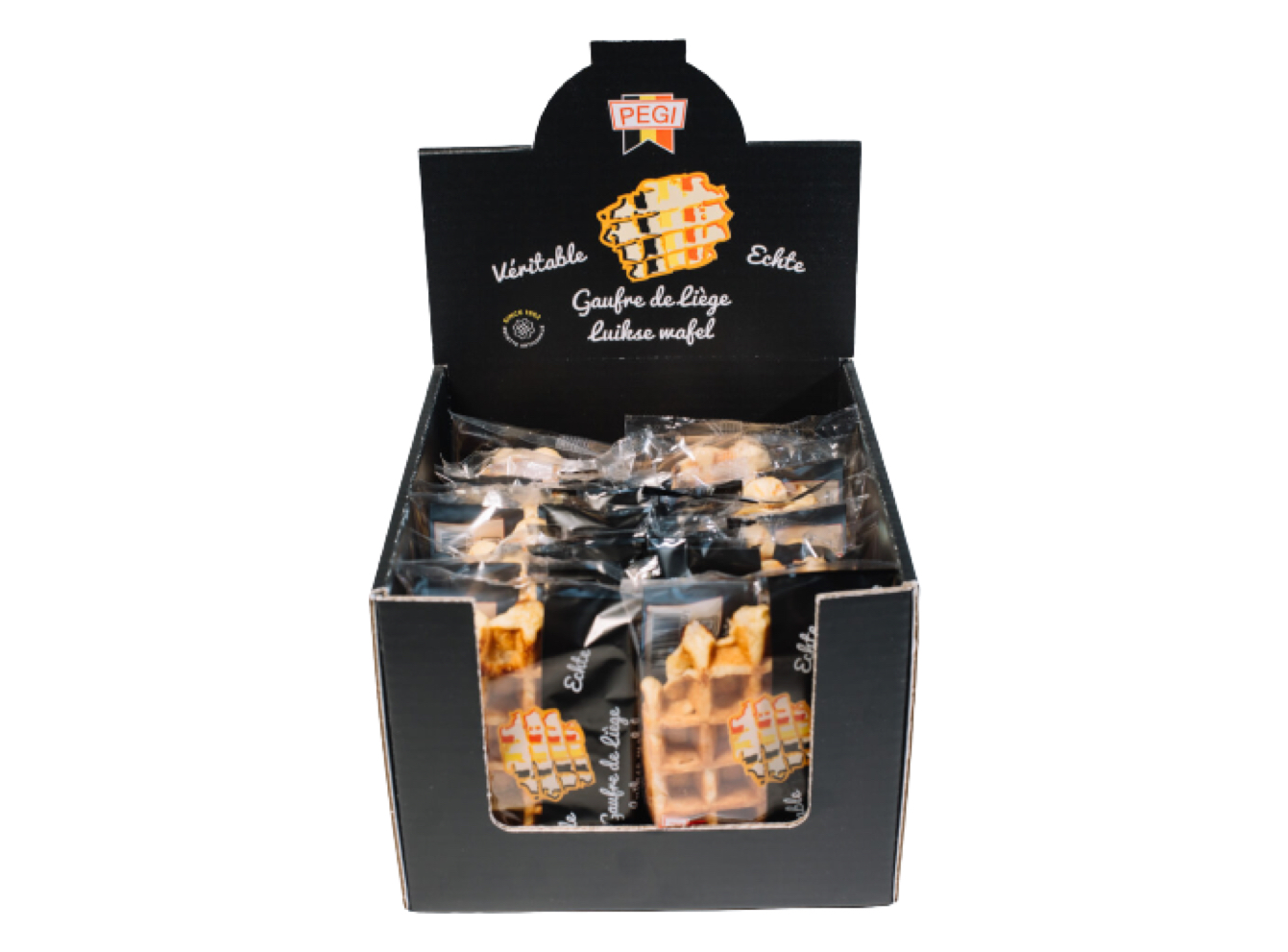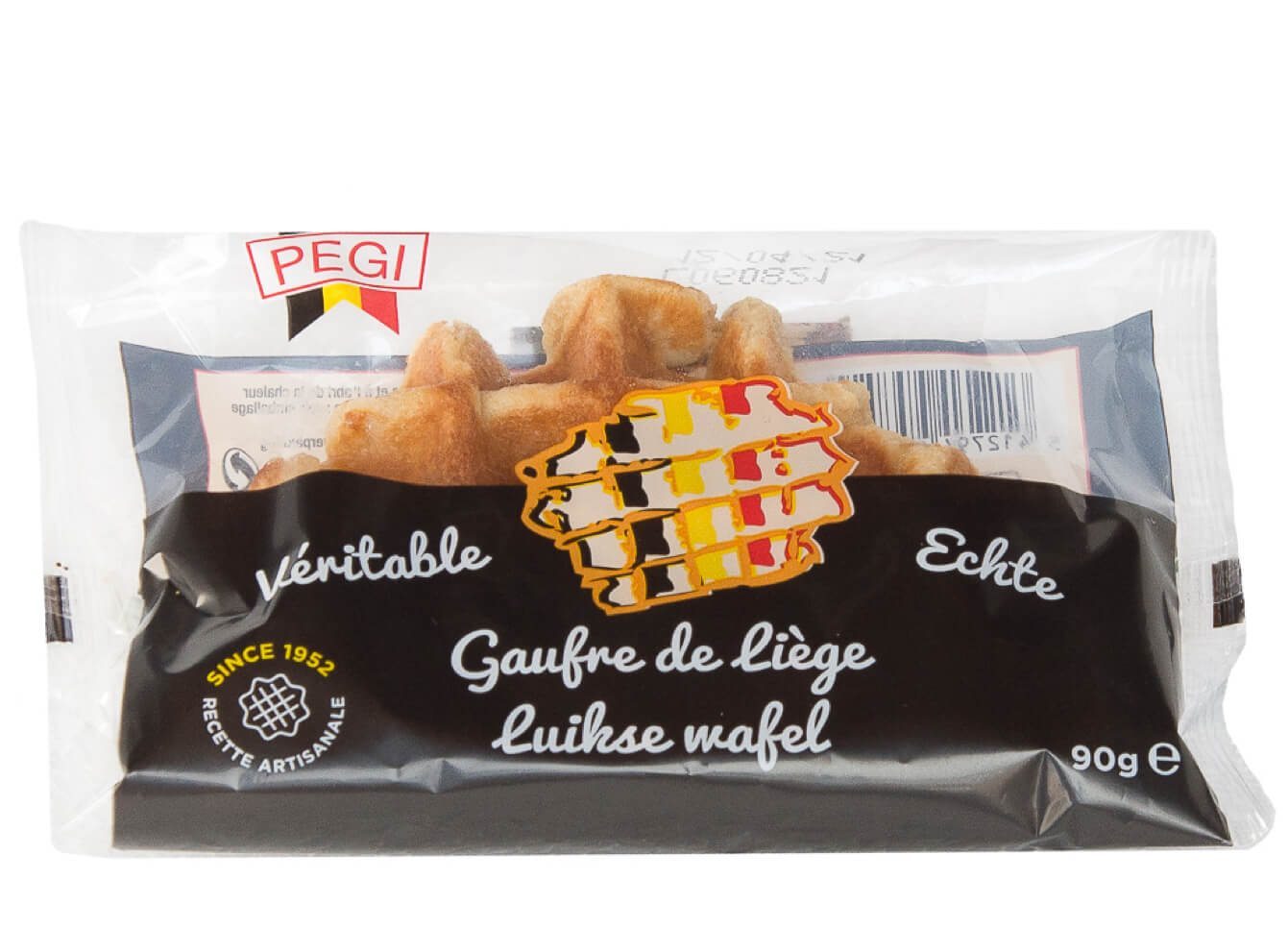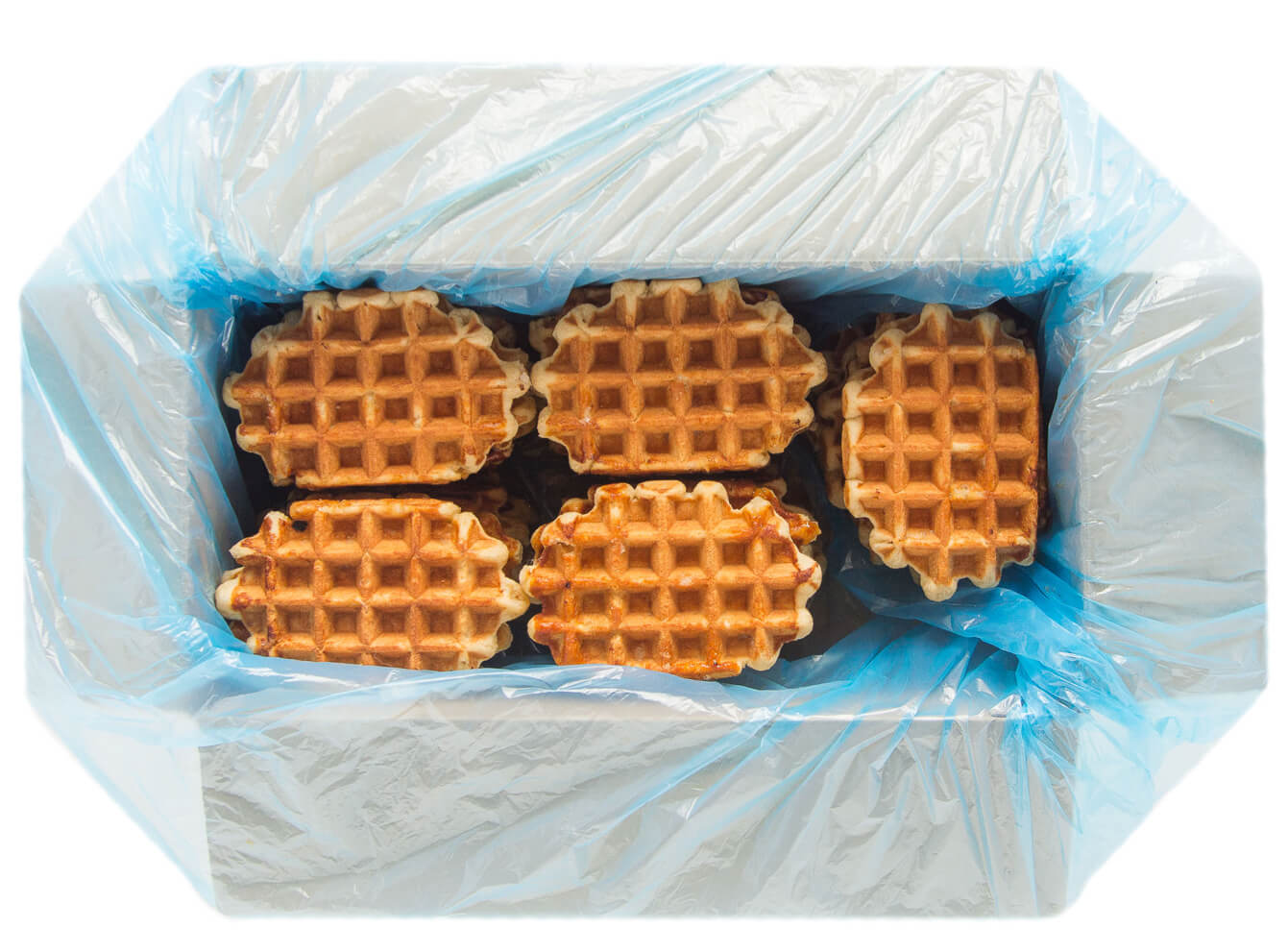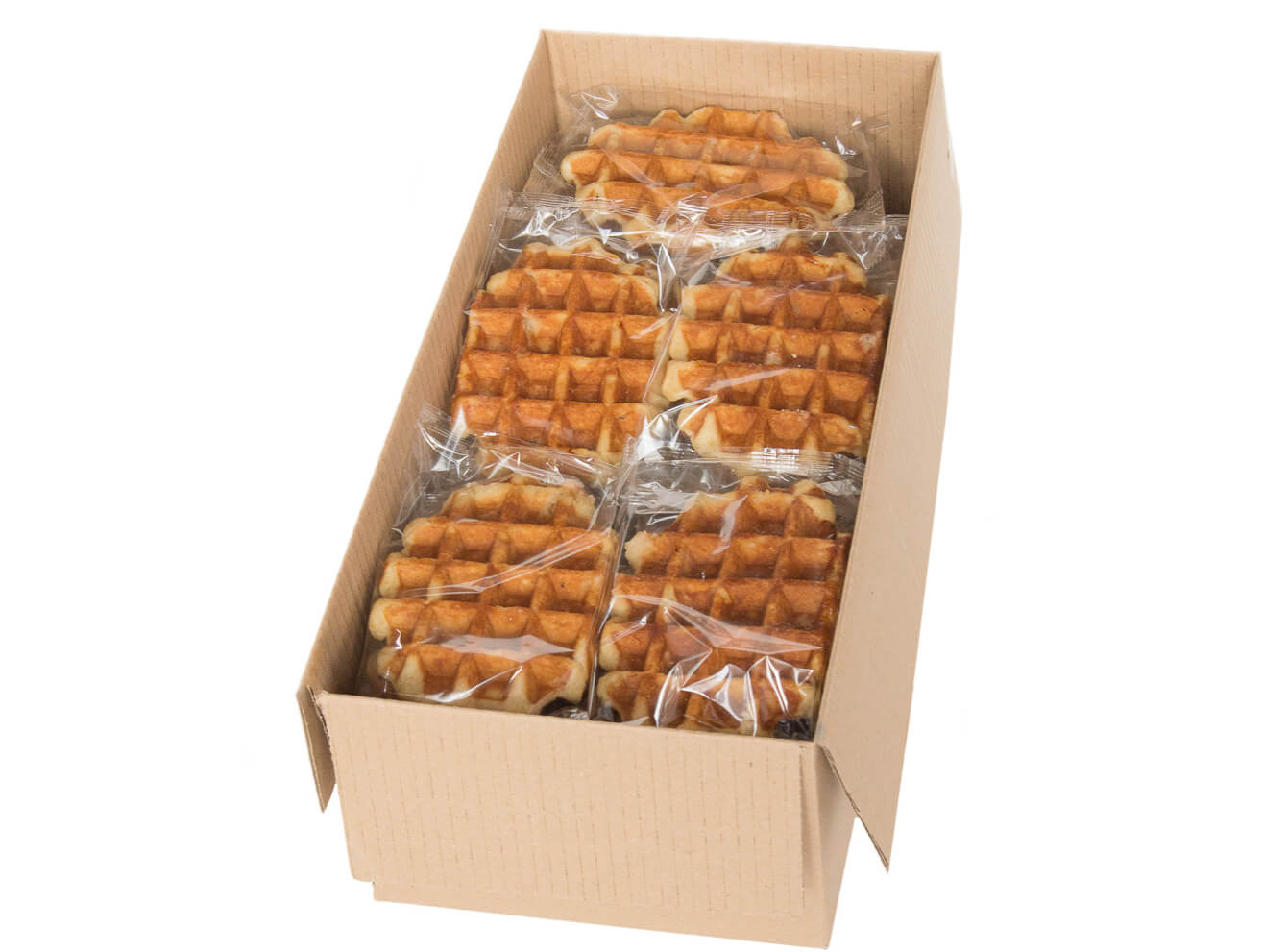 The waffle dough is the very essence of a high quality finished product. The Pegi workshops will provide you with a ready-to-use batter so that you can provide your customers with the best possible waffle.
One waffle is not another, you have to know how to process the product in a noble way. To do so, our teams will help you through the different learning stages.
Our goal will always be to provide the end consumer with an exceptional product through you. A quality waffle will allow you to reach a larger and more loyal target group.
In this respect, Pegi will be the ideal partner in terms of flexibility and collaboration to further develop your business.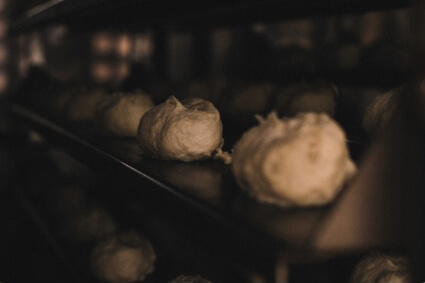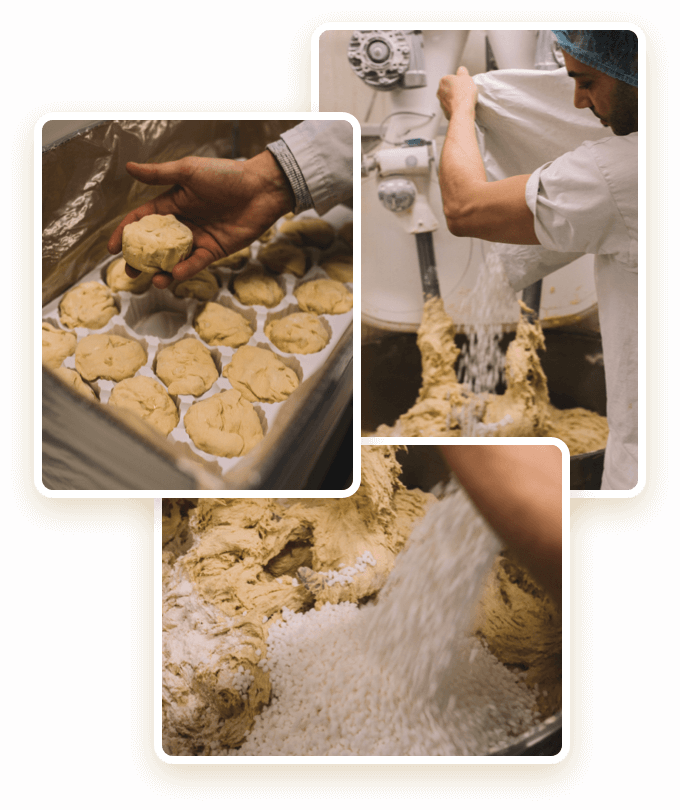 How to process the waffle dough
The waffle dough is sold frozen, it will be delivered to you and must be stored at -18°C.
The dough must go through intermediate steps before it can be baked:
– Defrosting: depending on the room temperature, it can take between 4 and 6 hours.
– Fermentation: the Liège waffle is a bakery product, which contains yeast. This yeast must operate and ferment so that the final product is airy and tasty. This step can take an additional 1 to 1.5 hours. This is what allows the product to grow in volume.
– When the product takes on this softer and airy texture, you can put it in your waffle iron.
It is important to have the right equipment to make things easier for you. You will need:
– A fork to remove the waffles from the iron
– Une grille pour faire refroidir la gaufre chaude- A grid to cool the hot waffle down
– We can provide you with the appropriate equipment if necessary