In the early 50's, François Doyen, a pastry chef on the Belgian coast, had the idea of developing a recipe for Liege waffles in order to make this Belgian specialty a product that could be enjoyed all year round. He then decided to move to the capital to embark on the adventure. At that time, he produced between 150 and 200 waffles daily, which he sold himself in grocery shops, schools and cafés. The PEGI brand was born…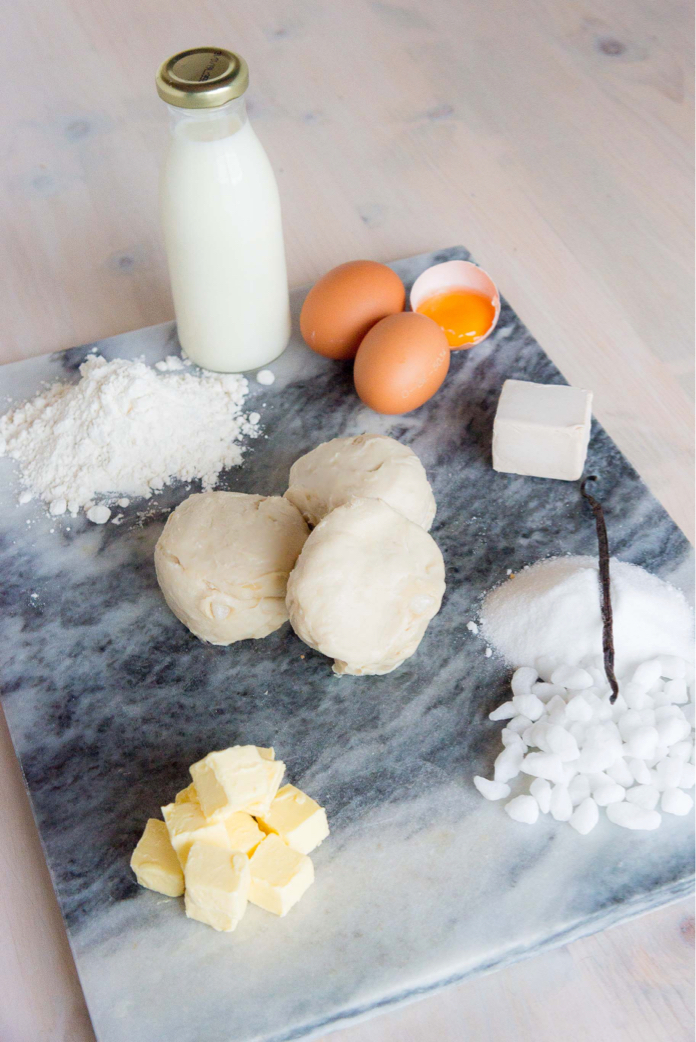 In 1979
his son Jean and his wife Odette took the waffle factory over. By their own hard work, they acquired their first automatic oven and increased their production considerably.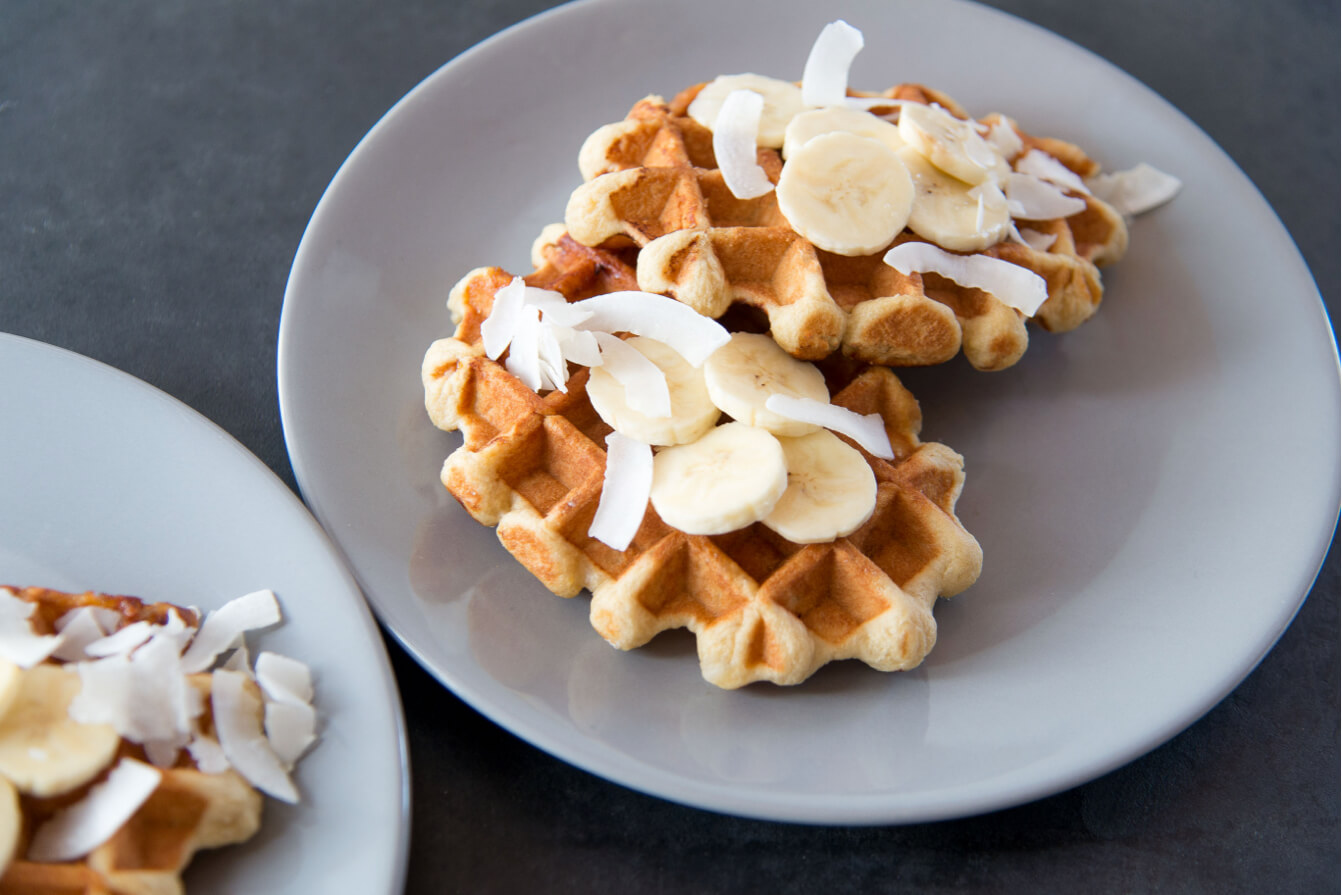 In 1985
Jean Doyen innovated by developing a packaging that allows him to store and freeze the waffle dough. This makes PEGI the first waffle house to export its waffle batter.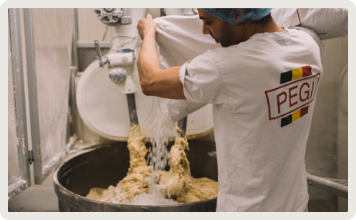 In 2011
their daughters Carine and Nathalie took over the family business and moved to new facilities in Berchem Sainte Agathe.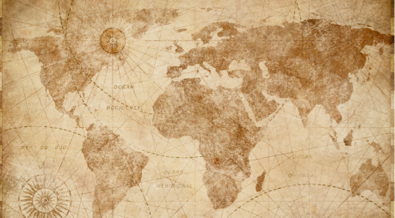 In 2017
in order to meet the ever-increasing commercial demand and to modernise, the company acquired a new production line. The production capacity was increased to almost 60.000.000 waffles per year.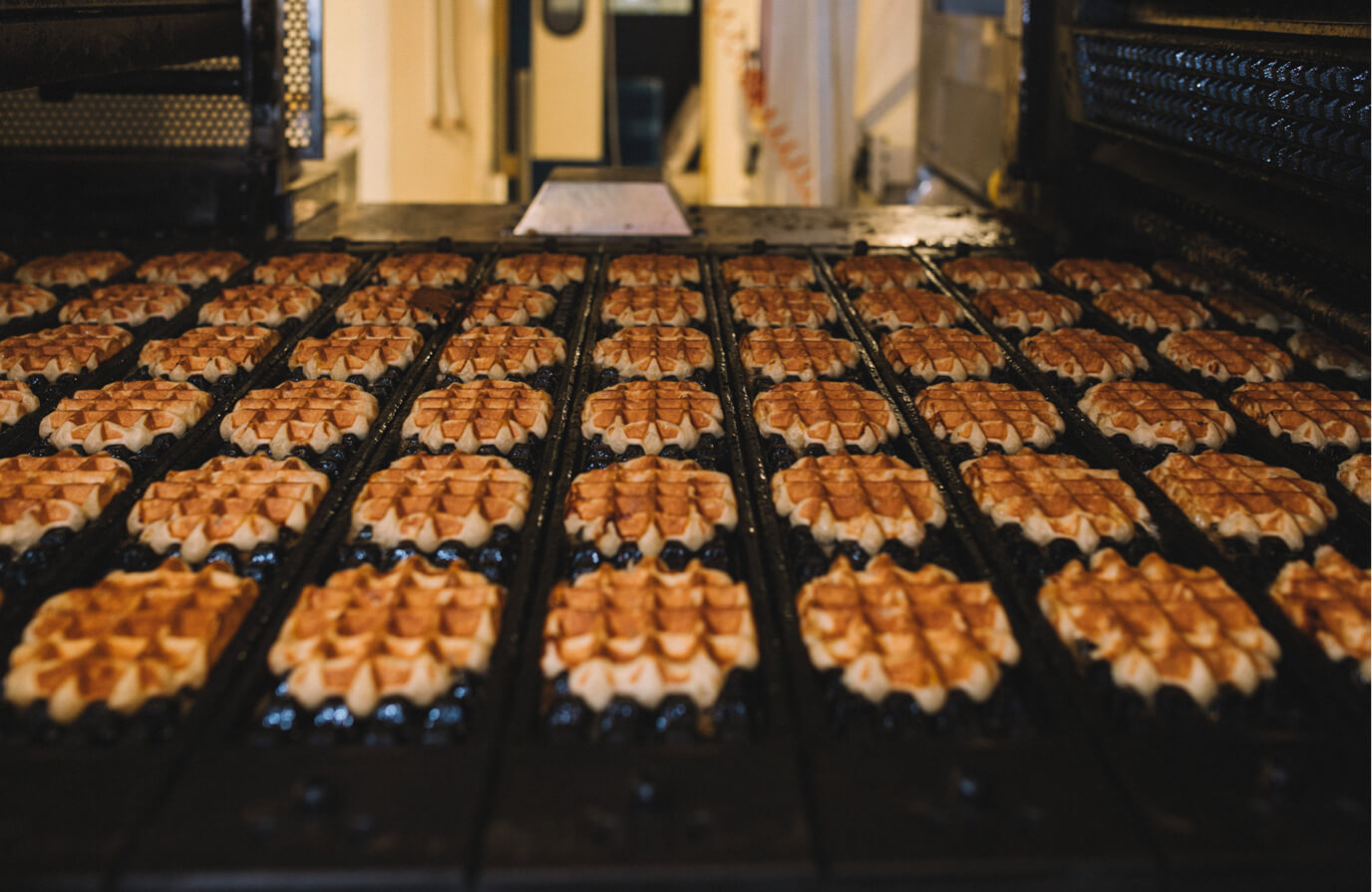 Today
As Pegi continues to grow, quality and innovation remain at the centre of attention. We will never stop surprising you!

Experience & Know-How
More than 70 years of experience dedicated to quality. As soon as they start working, the pastry artisans are trained to fully understand the product. The Liège waffle is a sensitive product that deserves full attention. This know-how allows us to keep improving a product that already is exceptional. The expertise that we have been building up over the years helps us to assist our customers in their commercial activities, for example by developing new products on request.

Technology & Modernity
Times are changing and upgrading is essential to remain competitive and efficient. This technology ensures a more optimal production with a global control on the quality of the product. Know-how is enhanced by a modern and reassuring tool. Thanks to highly sophisticated production facilities and a computerised management system, Pegi offers unrivalled service and product, to the delight of its partners.

Loyalty & Proximity
As a family business, the human touch is of paramount importance. At Pegi, we will always go out of our way to satisfy the customer. Understanding the needs and interpreting them into a successful product is the main task of the whole team. A personalised and simplified communication will make it possible to optimise the product but also the service that goes with it.

Quality & Passion
At a time when price and profit haven taken over sensations and pleasure, the Pegi workshops have taken up the challenge of offering artisanal products using top quality ingredients, without preservatives or colouring agents, always bearing in mind the importance of environmental issues. Before being a mass-market product, the waffle is a pastry masterpiece on which we focused our efforts to make it as noble as possible. The passion that has been passed down from generation to generation is the guarantee of the quality offered by our pastry artisans.